Are you tired of dealing with the hustle and bustle of city life and considering a move to a more family-friendly location? Look no further! WalletHub has done the work for you.
They evaluated the 50 states based on 51 important factors that are crucial for a family-friendly environment. The indicators used in the evaluation range from the average annual income of a family, to how affordable housing is, to the unemployment rate.
From great schools to affordable housing, these states have it all. But beware, reading this article may cause spontaneous road trips and real estate browsing.
So grab your map, sharpen your pencil and let's dive into the best places to put down roots and raise a family in 2023. Here are the top 25 of the list.
#1.  Massachusetts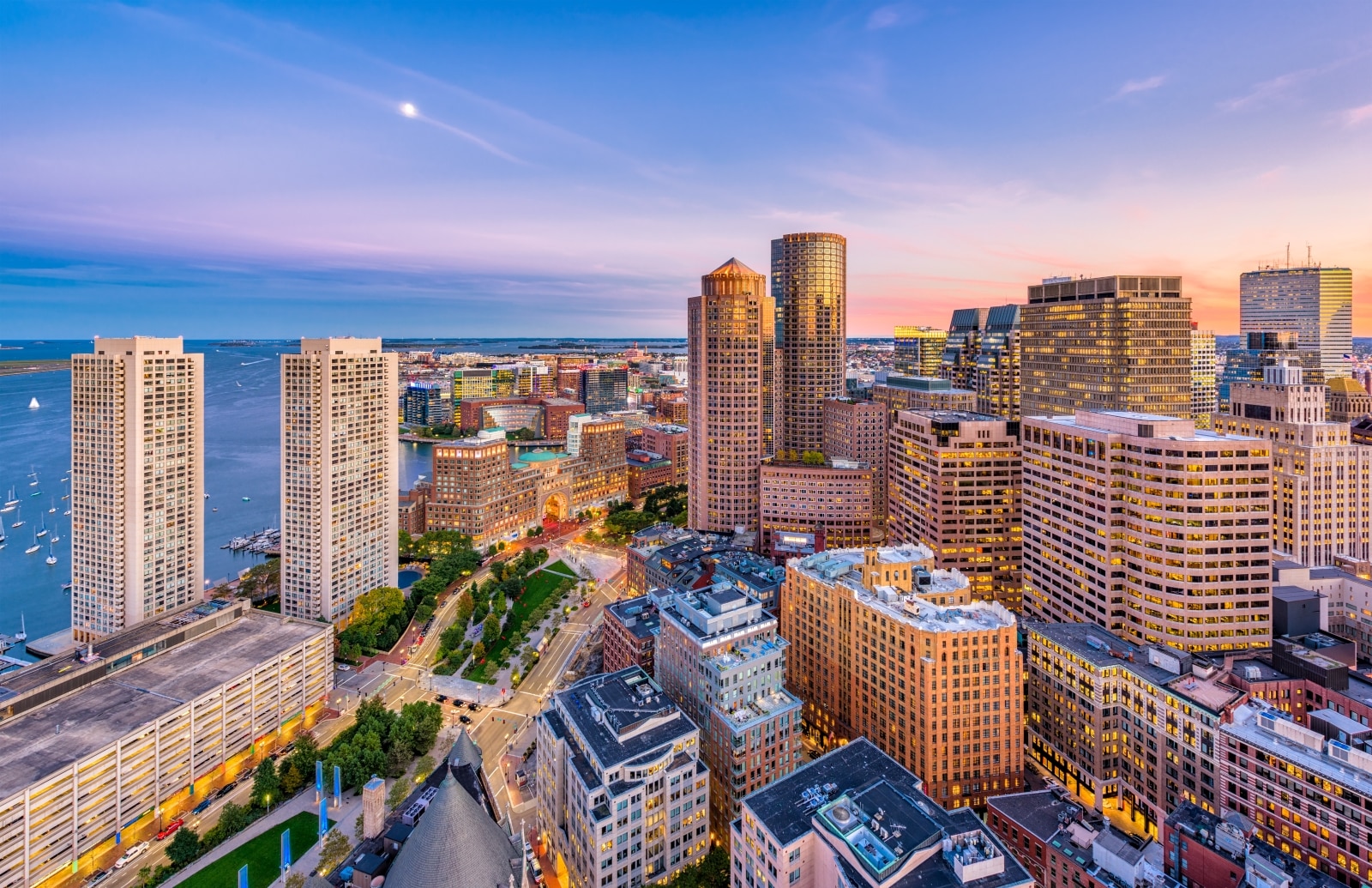 Score: 66.14
Top of WalletHub's list is Massachusetts. Are the suburbs or rural living too quiet, but living in a big city not quite ideal either?
Massachusetts is the perfect choice if you're looking for a great place to relocate your family. It has everything a family could want: beautiful scenery, vibrant culture, and excellent educational opportunities.
From exploring the beaches of Cape Cod to experiencing the unique attractions in Boston, there are countless ways for families to have fun together in this New England state.
The cost of living may be higher than in other parts of the country but with its high median household income and low unemployment rate it's easy to see why so many people choose Massachusetts as their home.
#2. Minnesota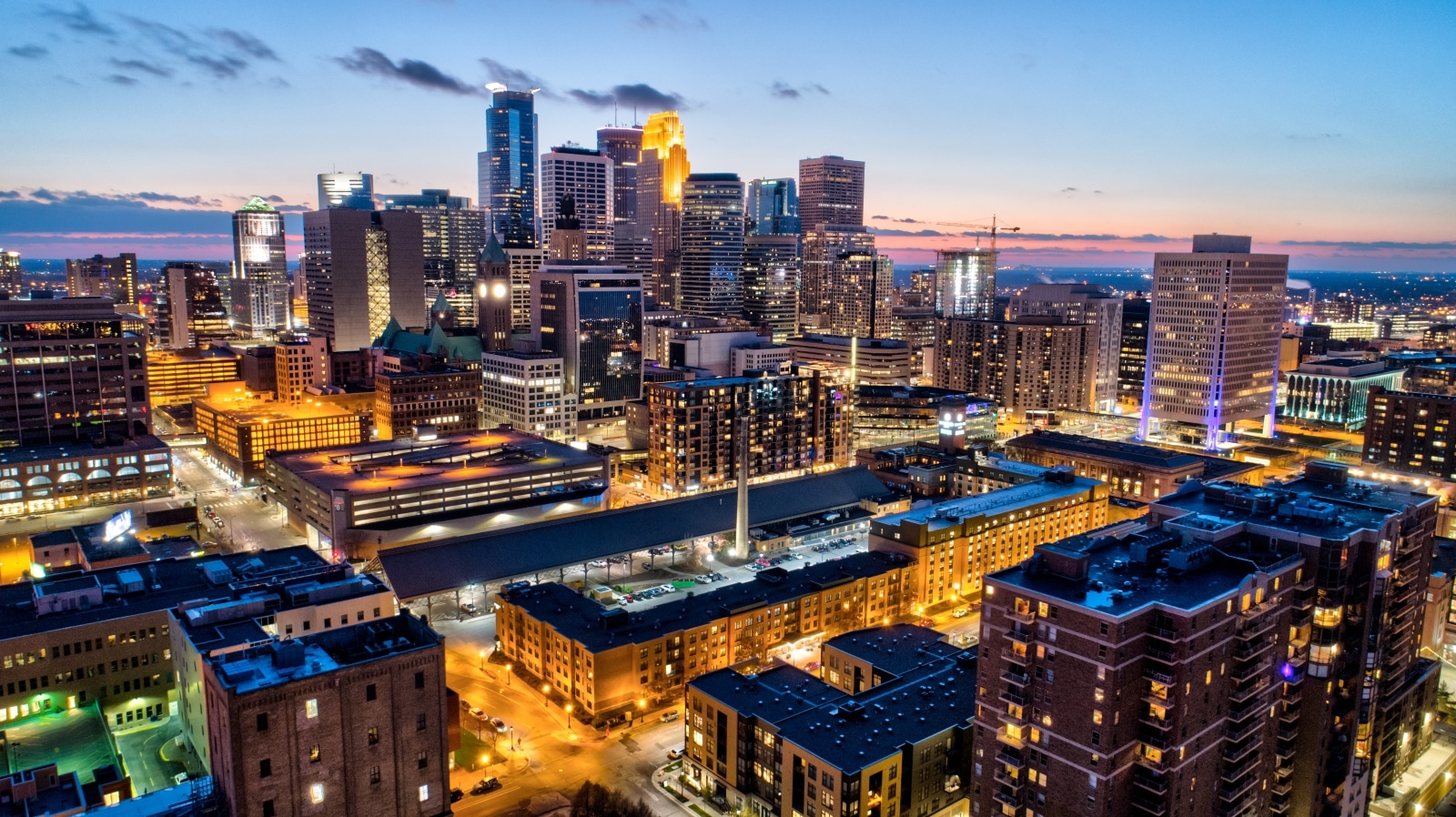 Score: 62.07
Bored of your current state? Want to spice things up with a new adventure? Minnesota is calling your name!
With its beautiful lakes, friendly locals and delicious food, this state has something for everyone. The state scored the second highest overall after Massachusetts.
From its beautiful natural parks, lakes, and mountains to its vibrant cities with plenty of entertainment options, Minnesota can provide something for everyone. The cost of living in Minnesota is also relatively low compared to other states in the Midwest.
Additionally, there are numerous educational opportunities throughout the state, from public schools and universities offering excellent programs.
Furthermore, Minnesota provides an array of outdoor recreational activities such as camping, fishing, hunting, and skiing that families can take advantage of during their stay.
With so much to do year-round in this wonderful state, it's no wonder why so many people choose Minnesota as their home!
#3. New York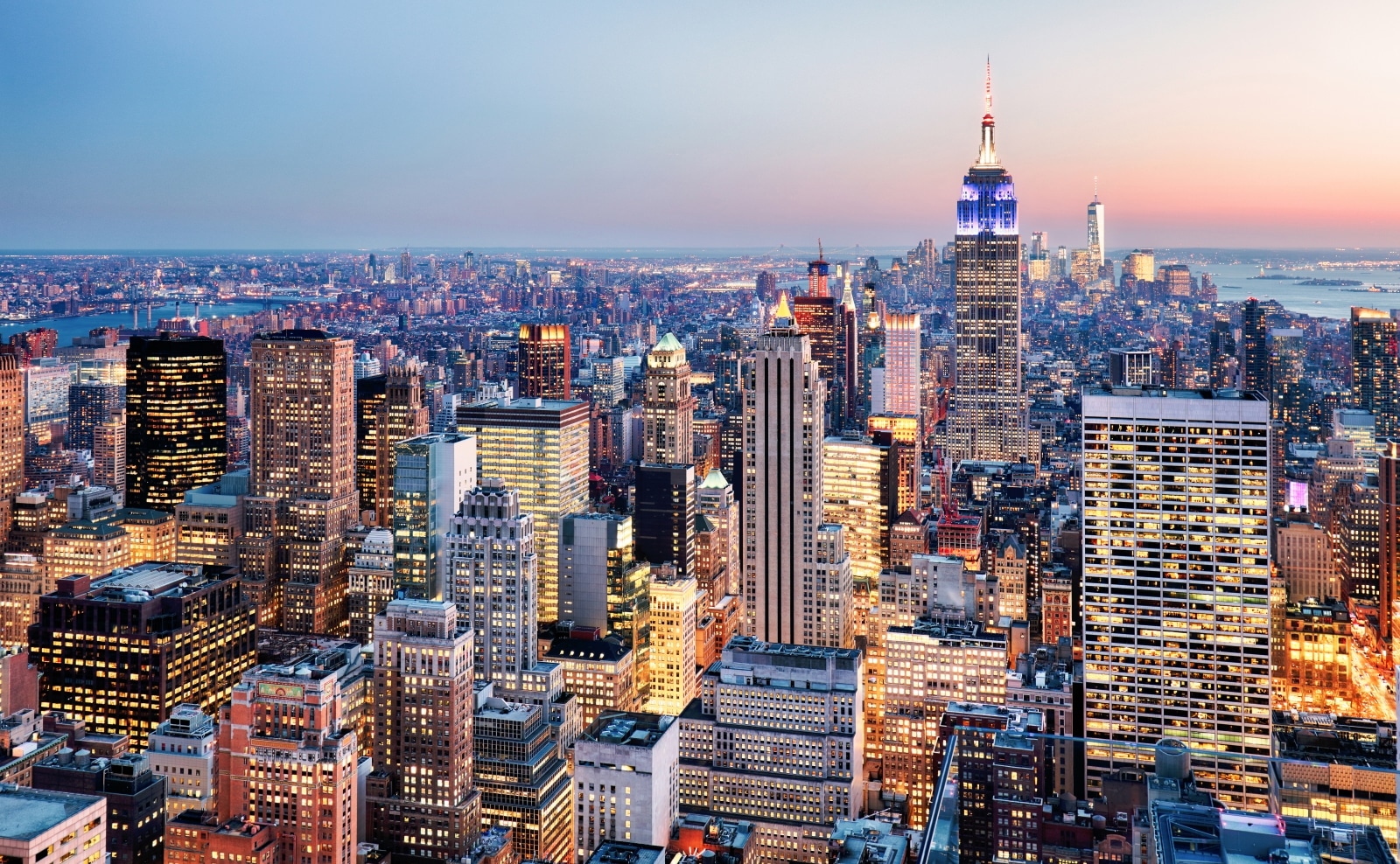 Score: 61.11
Want to raise your family in a state where the world's best museums, Broadway shows, and world-class food are just around the corner? New York State has it all, and we're here to tell you why it's the perfect place to raise your family. It was given a combined score of 61.11.
#4. North Dakota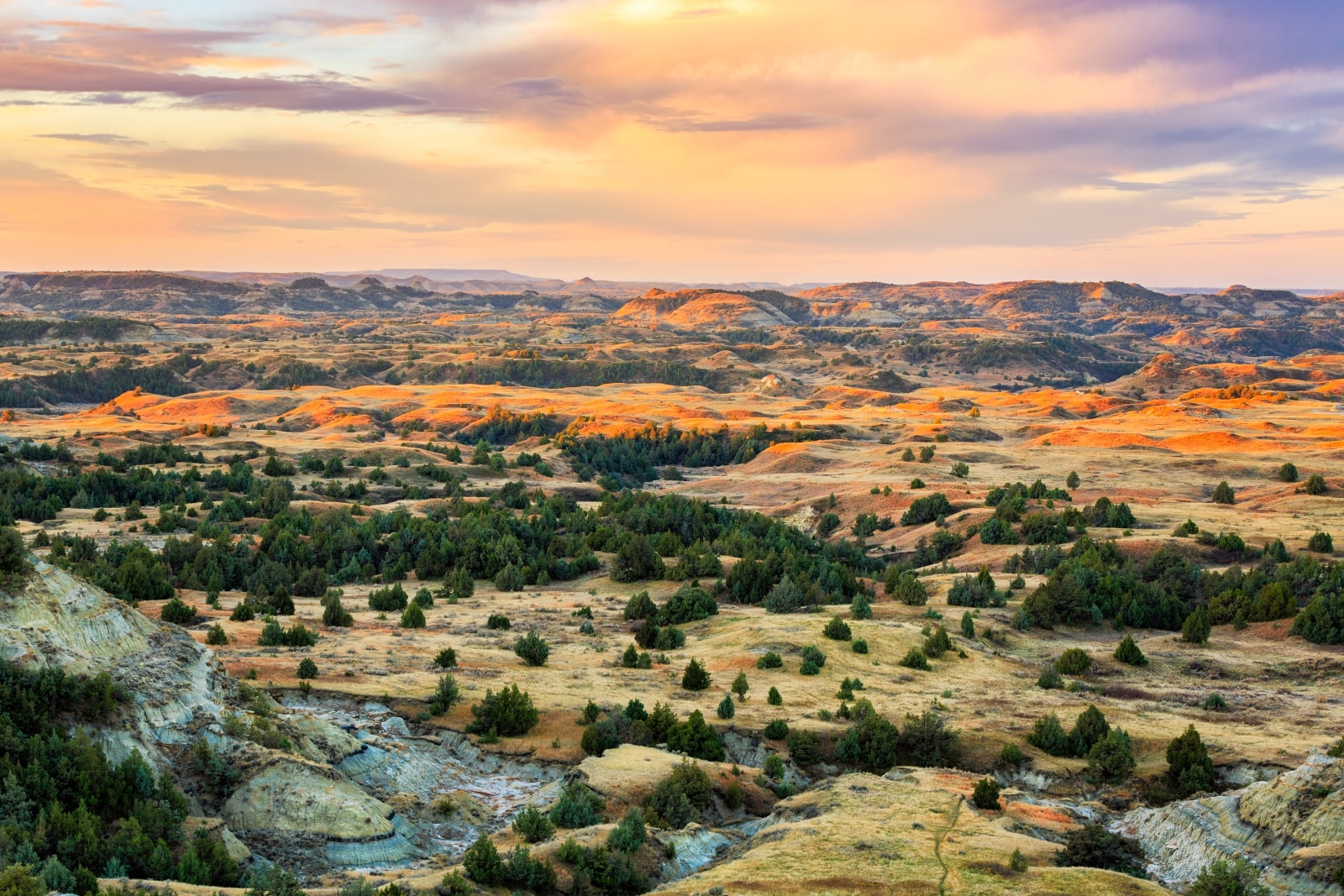 Score: 59.6
Are you ready for a change of scenery? Maybe it's time to move your family away from the hustle and bustle of city life. If so, consider North Dakota!
From excellent schools to beautiful nature trails, North Dakota has something for every family member—and no matter where you live, there are plenty of outdoor adventurers and entertainers just waiting to be explored.
With its wide open spaces, welcoming locals, and warm sunny days, moving your family to North Dakota could be an exciting adventure filled with great memories.
#5. Vermont
Score: 59.27
Are you looking for a perfect place to move your family? If so, Vermont might be just the right fit! This New England state offers dynamic outdoor activities during all four seasons and places a heavy emphasis on its vibrant history.
Whether you're raising small children or teenage children, there are plenty of reasons why moving to Vermont is an ideal choice for families who want to experience an exciting lifestyle in a safe and friendly environment.
#6. New Hampshire
Score: 58.17
Do you want to give your family a fresh start by escaping the hustle and bustle of everyday life? Moving your family to New Hampshire could be the perfect solution!
This vibrant state is not only rich in natural beauty, but it also offers many great opportunities that can benefit both children and adults alike. It scored 58.17 overall.
From abundant outdoor activities and easy access to metropolitan areas, to its rich history and relatively low cost of living, there's something for everyone when you choose to live in this diverse region.
#7. New Jersey
Score: 58.14
If you've been considering relocating your family to a new home, New Jersey may be the perfect place for you!
Whether it's city energy, scenic shore towns, or rural landscapes—this little state has something to offer every type of family. WalletHub gave it 58.14 overall.
Beyond its diverse range of beautiful landscapes and bustling cities, NJ is renowned for having some of the best school districts in the country.
And with world-class amenities like performing arts centers, sports venues, and even amusement parks galore—there's no shortage of things for kids (and parents!) to do here.
#8. Nebraska
Score: 57.95
Number 8 on the list is Nebraska. It's a state that can offer a new chapter in your life and that of your family. With its wide-open spaces, fresh air, incredible scenery, and friendly locals, Nebraska is the perfect place for families looking for adventure.
Not only will it provide you with an idyllic backdrop for memorable moments with each other but there are also plenty of exciting activities in town.
From award-winning museums and performances to art galleries and parks, the Cornhusker State truly has something for everybody. And regarding quality education or healthcare services – Nebraskans have those covered too!
#9. Iowa
Score: 57.05
Moving your family is a big decision, and there are a lot of factors that go into it.
But if you're considering relocating to Iowa for a new opportunity or for lifestyle changes, the question becomes: Is it really worth the hassle?
However, From its educational institutions to outdoor recreational activities, rich history and friendly communities – this midwestern state has plenty to offer! It was given an overall mark of 57.05.
#10. Connecticut
Score: 57.03
Rounding off the top 10 is Connecticut. With so much to offer, it should be on your relocation shortlist.
Not only is it a beautiful state full of natural wonders and historical sites, but there's so much to offer families who want to make this place their home.
From quality education opportunities for children to fun outdoor activities for parents, there are numerous reasons why Connecticut is an excellent choice for relocation.
#11. Rhode Island
Scored 56.95 
If you're like most people, you probably think of Rhode Island as the smallest state in the US. And while that's true, there's so much more to this little state than meets the eye.
For starters, did you know that Rhode Island is actually bigger than Manhattan? Yep – at just over 1,000 square miles, it's nearly double the size of New York City's tiny island. But because it's so densely populated (more on that later), it feels a lot smaller.
And speaking of population, Rhode Island is home to some pretty amazing people. From world-renowned artists and musicians to groundbreaking scientists and writers, there are plenty of famous faces who hail from the Ocean State.
Plus, with seven colleges and universities, Rhode Island has one of the highest concentrations of higher education in the country.
#12. Washington
Score: 56.30
Washington state is a fantastic place to raise a family, offering a variety of activities and opportunities for all ages.
From the majestic mountains and lush forests to the beautiful Puget Sound coastline, Washington offers something for everyone.
With its booming economy, vibrant culture, excellent schools, and wide outdoor recreation options, Washington state has become one of the most desirable places to live in the United States.
Families can enjoy visiting world-class museums like Seattle's Chihuly Garden & Glass or biking along trails such as the John Wayne Trail through Eastern Washington's rolling hills.
Plus with no income tax or sales tax on food purchases in many counties across this great state, it's easy to see why families should consider relocating to Washington!
#13. Illinois
Score: 55.49
Illinois is a fantastic place to call home and raise a family. From the great outdoors to the vibrant cities, Illinois offers something for everyone in your family.
Whether you're looking for big-city amenities or small-town charm, there's plenty of opportunity here.
You'll find world-class museums and attractions in Illinois that will keep your family entertained year-round. Plus, with its diverse culture and stunning landscapes, there are plenty of activities for families to explore together.
From kayaking on Lake Michigan to visiting the Chicago Zoo or taking a stroll through one of the state's many parks or forests – Illinois has it all!
#14. South Dakota
Score: 55.45
From the scenic beauty of the Black Hills to the abundant wildlife in Custer State Park, there's something for the whole family in South Dakota.
Families can spend time exploring Badlands National Park or take a trip down Memory Lane at Mount Rushmore – both great reminders of our nation's history.
For outdoor enthusiasts, there are plenty of opportunities for hiking, biking, and camping, as well as kayaking and fishing on many of South Dakota's lakes and rivers.
And remember, the unique attractions like Reptile Gardens or Wall Drug make this state unique! No matter what you're looking for, South Dakota has it all – making it perfect for any family looking to start a new adventure together!
#15. Utah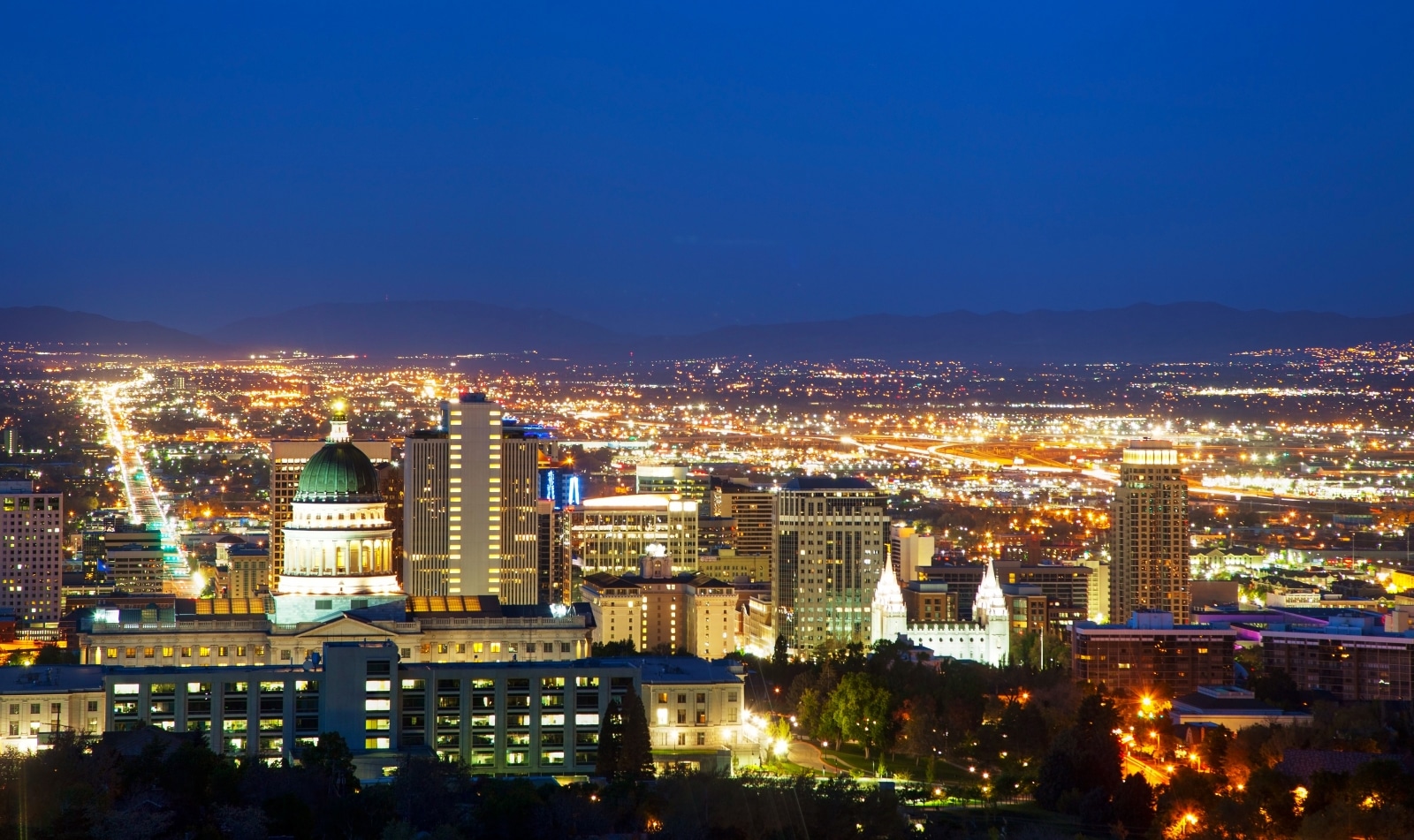 Score: 55.25
Utah is a great place to raise a family and offers many activities for parents and children alike. From outdoor adventures in stunning national parks to cultural attractions in Salt Lake City, there's something for everyone.
Families can explore Bryce Canyon National Park with its red-rock hoodoos or take a scenic drive through Zion National Park.
For an educational experience, check out the Natural History Museum of Utah or visit one of several state parks where you can learn more about Utah's history and culture.
There are plenty of opportunities to get outside and enjoy nature from skiing on the slopes at Snowbird Ski Resort to camping under the stars in Arches National Park.
#16. Maine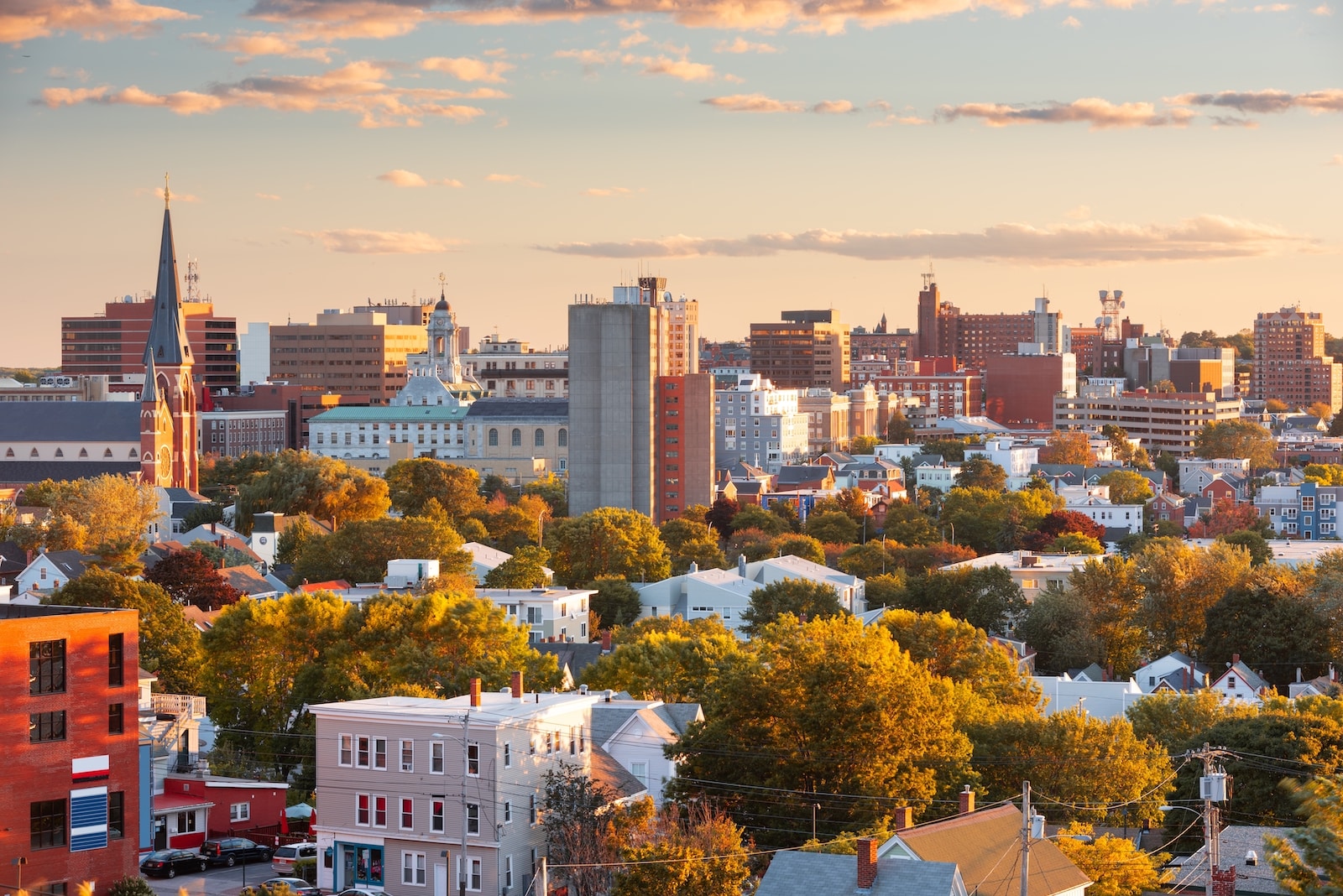 Score: 55.01
Maine is an ideal place for families to relocate and enjoy various activities. With its rugged coastline, picturesque mountains, and quaint villages, Maine offers plenty of opportunities for family fun.
Families can explore the rocky beaches of Acadia National Park or take a scenic drive along the coast.
There are also plenty of outdoor activities, such as hiking, biking, camping, kayaking, and fishing on many of Maine's lakes and rivers.
For those looking for something more unique, attractions like Portland Head Light offer stunning views and engaging history lessons. No matter what you're looking for in your new home state – Maine has it all!
#17. Wisconsin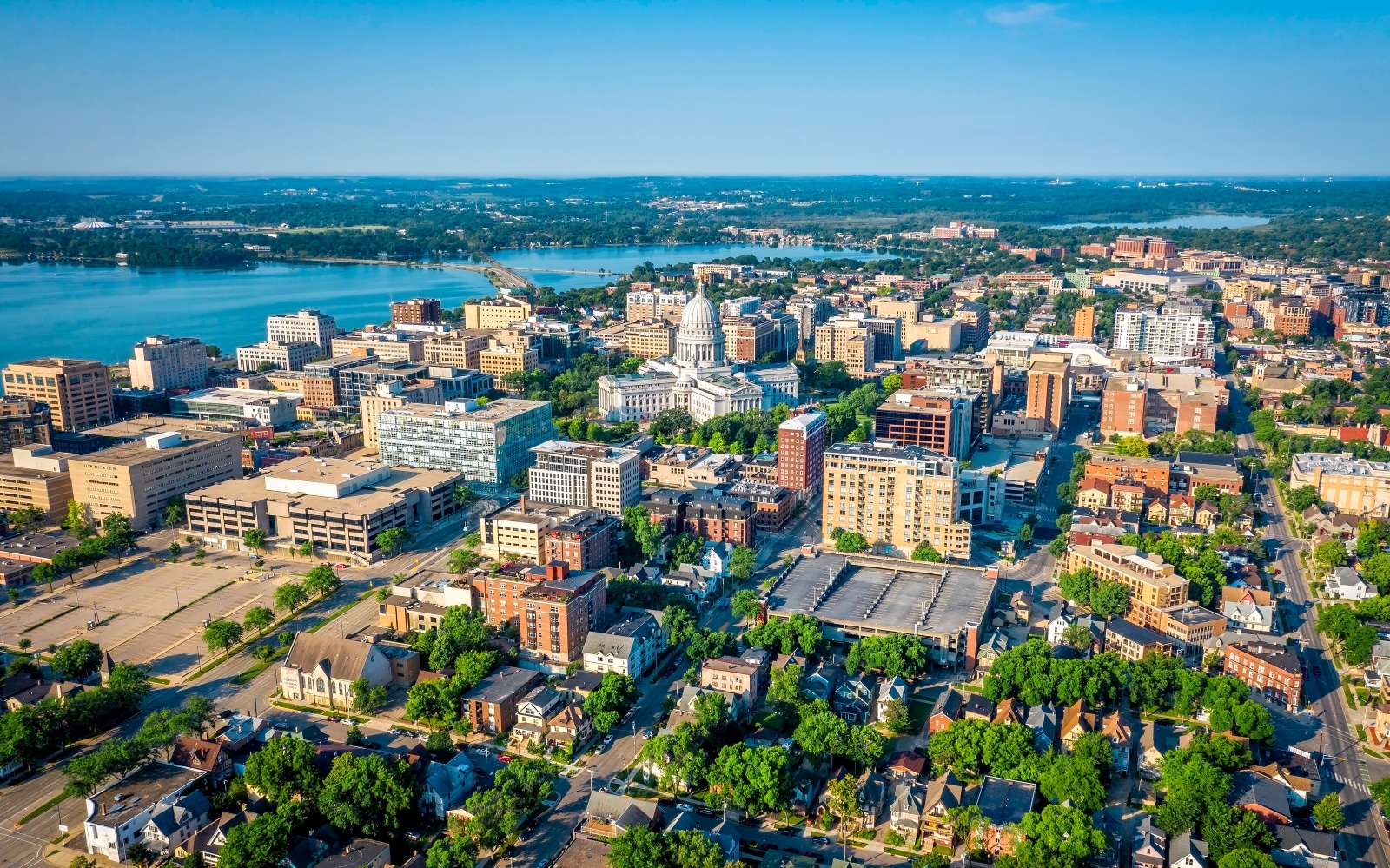 Score: 54.86
Wisconsin is a great place to relocate with your family. With its beautiful landscapes, rich cultural heritage, and abundance of outdoor activities, there's something for everyone in Wisconsin.
From biking and hiking to fishing and camping. Numerous festivals throughout the year – from the Milwaukee Irish Fest to Summerfest – provide an opportunity for families to experience different cultures in a fun atmosphere.
With its friendly people, diverse culture, and vast recreational opportunities, Wisconsin is an ideal destination for any family looking for adventure!
#18. Pennsylvania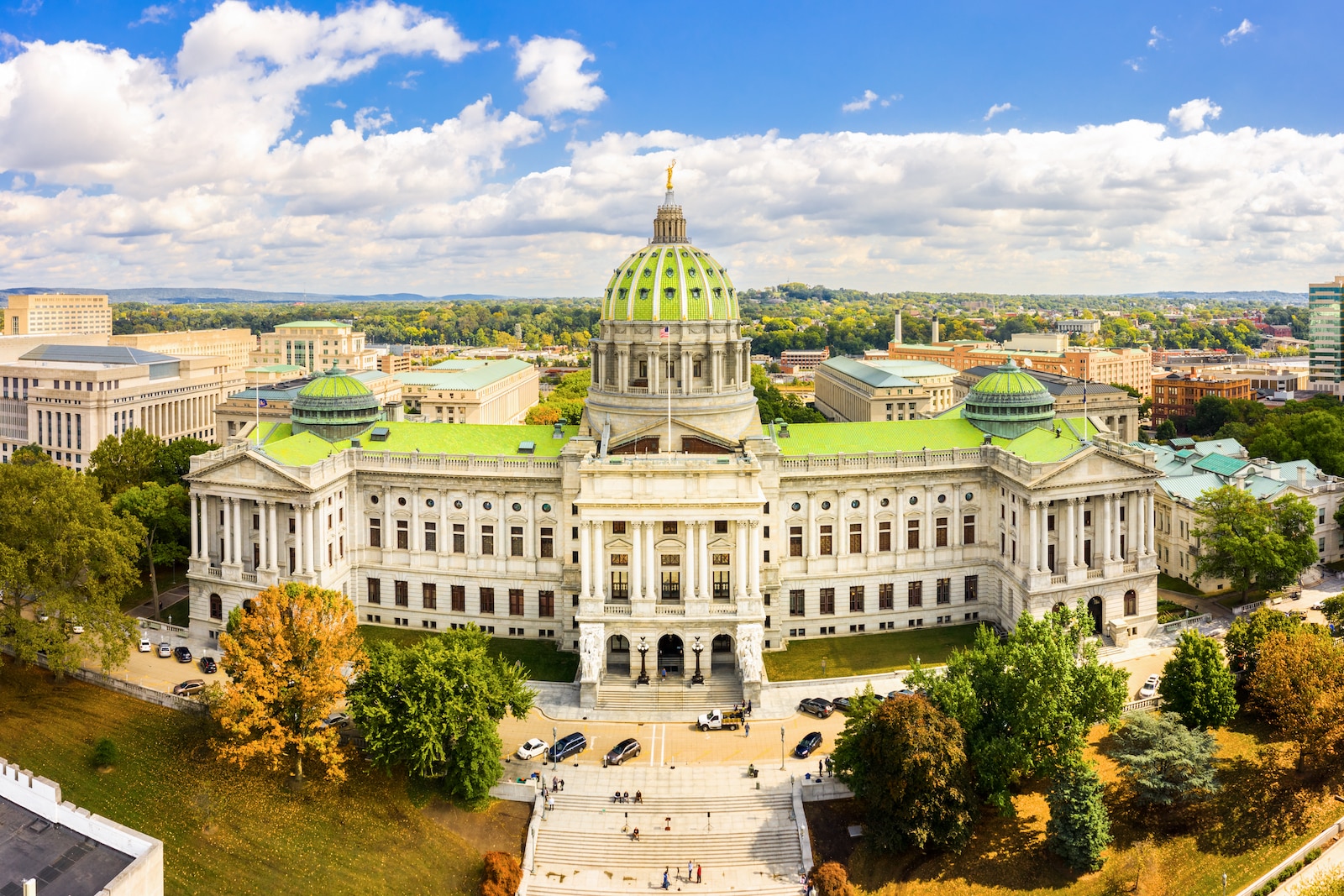 Score: 53.89
Pennsylvania, located in the northeastern and Mid-Atlantic regions of the United States, is the 33rd most populous state with a population of over 12 million people.
The state capital is Harrisburg, and its largest city is Philadelphia. Despite popular opinion, Pennsylvania is not named after William Penn.
The state was named by King Charles II of England when he granted Penn's father a charter for the land in 1681.
From exploring the lush forests of the Allegheny National Forest to visiting historical sites like Gettysburg or Independence Hall, there are plenty of educational opportunities for families.
They can also enjoy a variety of unique festivals throughout the year, from Philadelphia's annual Made in America Music Festival to Pittsburgh's Three Rivers Arts Festival.
Pennsylvania could be a great fit for any family with its diverse attractions, welcoming people, and vibrant atmosphere.
#19. Maryland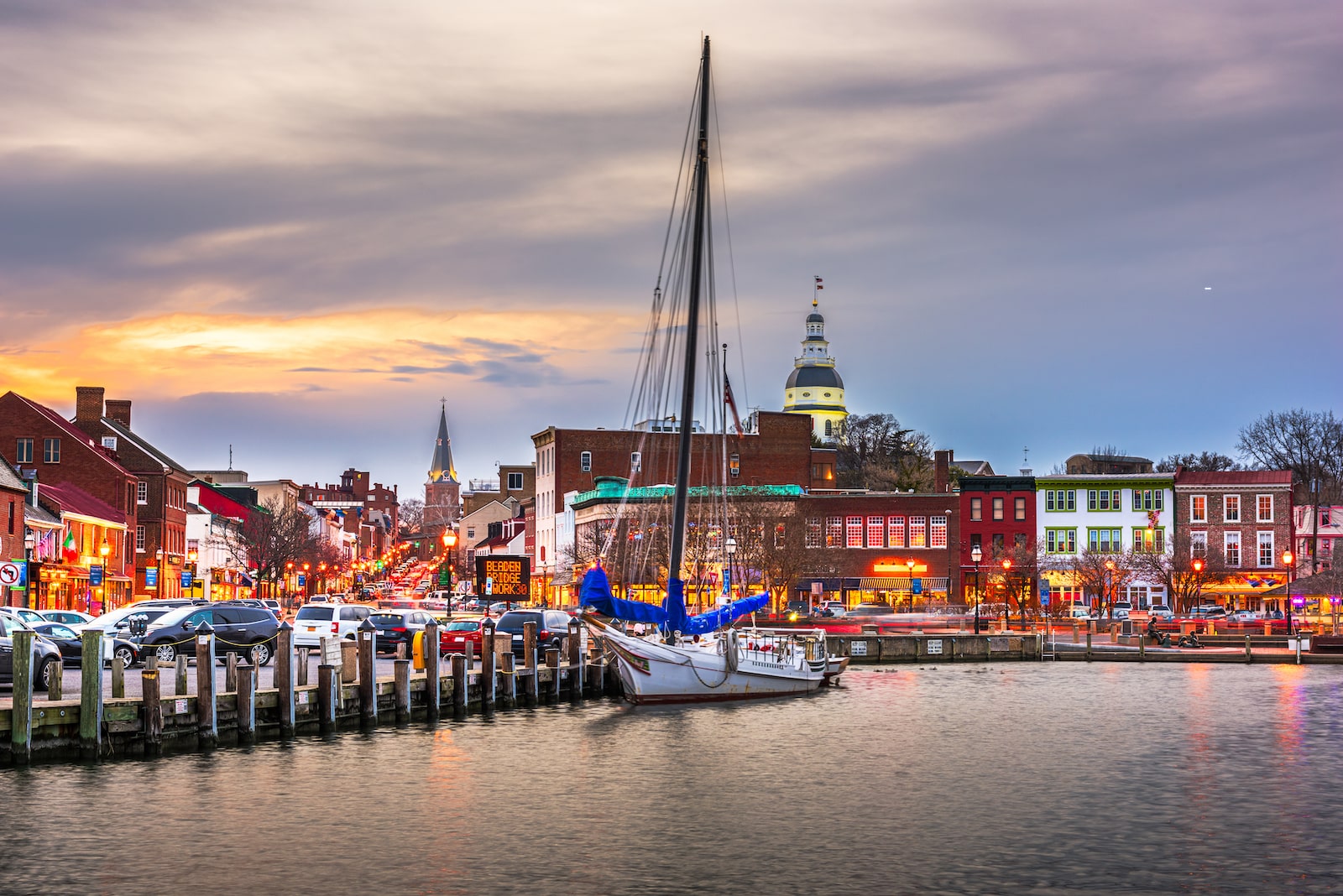 Score: 53.39
Maryland is an excellent place for families to relocate. With its proximity to Washington D.C., Baltimore and Annapolis, there are plenty of job opportunities in the area.
But it's not just about work—Maryland also offers an array of recreational activities that everyone in the family can enjoy.
From hiking and camping in Patapsco Valley State Park to swimming at Deep Creek Lake or touring historic sites like Antietam National Battlefield, Maryland has something for everyone.
The state also boasts some excellent schools with high graduation rates and low student-teacher ratios, ensuring your children will receive a quality education if you choose to move here.
Whether you're looking for employment opportunities or fun things to do with your kids, Maryland is sure to have something that meets your needs!
#20. Colorado
Score: 53.34
Colorado is a great state to relocate to with your family. With its breathtaking mountain views, diverse outdoor activities, and thriving economy, there are many reasons why Colorado should be on your shortlist when considering a place for relocation.
From hiking in Rocky Mountain National Park to skiing at one of the world-renowned ski resorts in Aspen or Vail, there is no shortage of outdoor adventure for any level of experience.
The cost of living is also relatively low compared to other major cities across the country. Additionally, Colorado has a strong job market with booming industries such as technology and healthcare.
These provide plenty of employment opportunities for those looking to start their career or change their current one.
Colorado offers something for everyone, making it an ideal place for families who want a safe environment full of adventure and opportunity!
#21. Virginia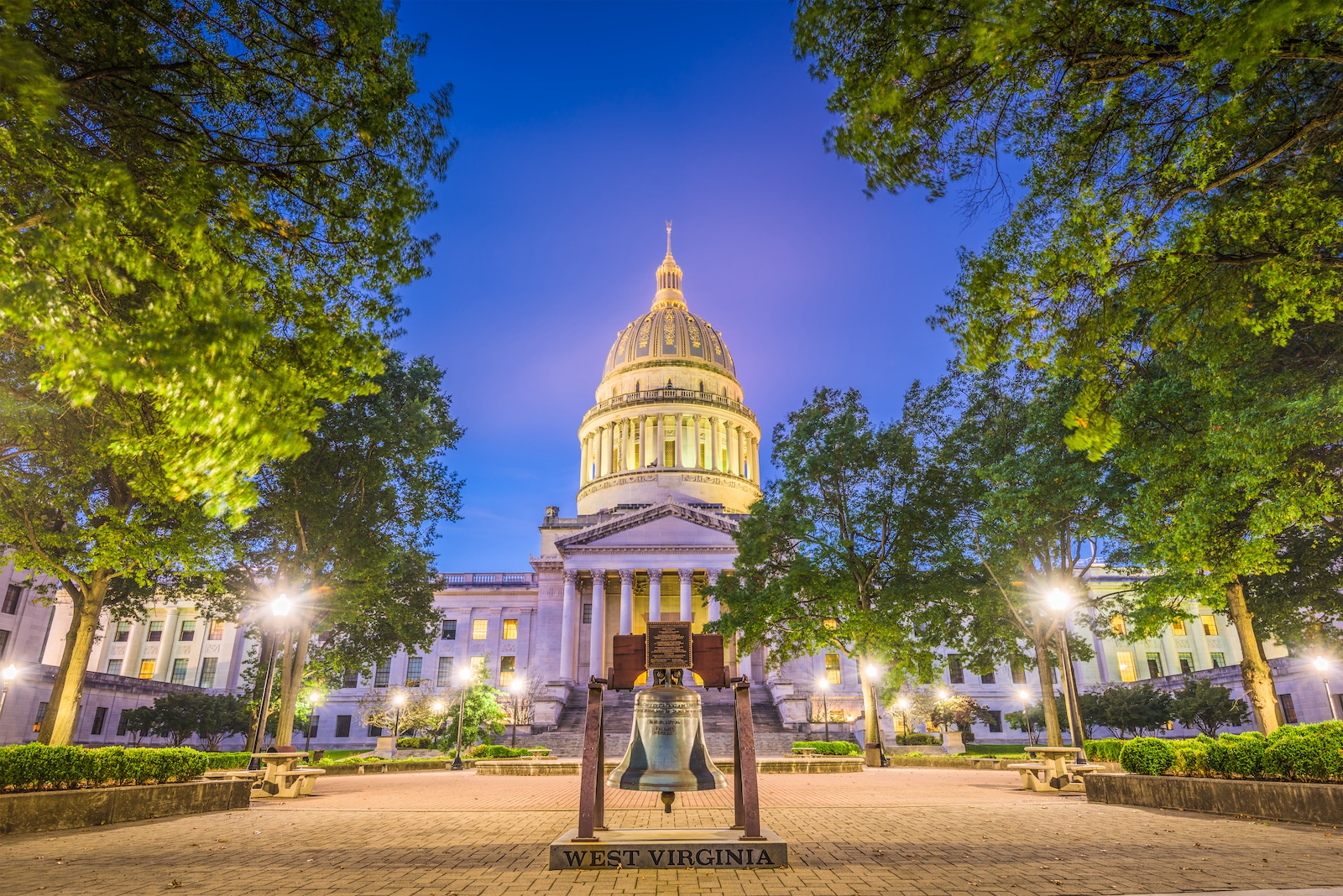 Score: 52.60
Virginia is an ideal state for families looking to relocate. With its diverse landscape, rich culture and history, and wide range of activities available, Virginia offers something for everyone in the family.
From the rolling hills of the Blue Ridge Mountains to the sandy beaches along the Atlantic coastline, there's plenty of outdoor beauty to explore.
Vibrant cities like Richmond have a wealth of cultural attractions, such as museums and art galleries. Along with some of America's best colleges and universities, Virginia also has numerous educational opportunities, including top-rated public schools throughout most areas in the state.
With its mild climate year-round, you can enjoy everything from skiing down slopes in the winter to lounging on sunny beaches during summer months – all within a few hour's drive!
#22. California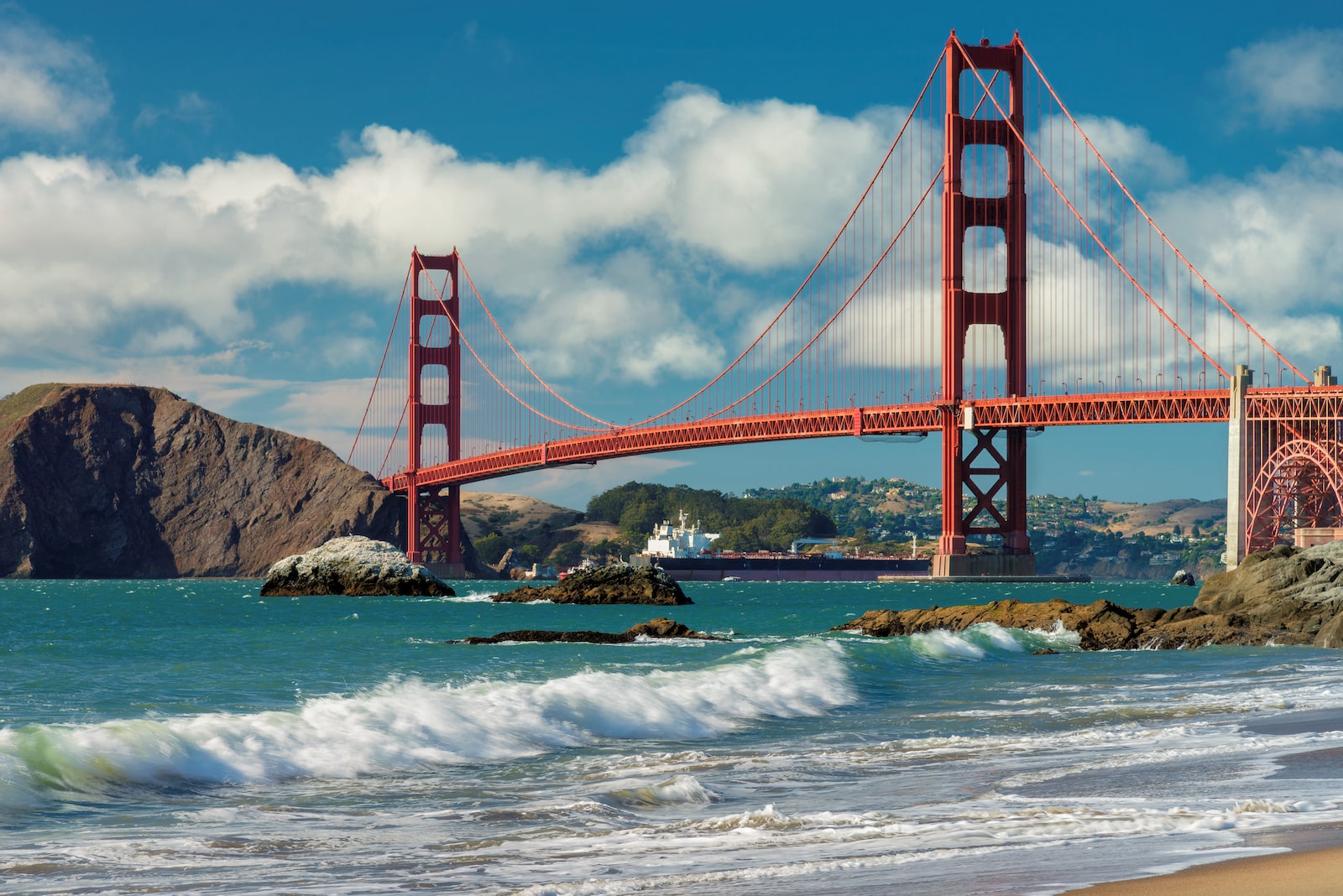 Score: 52.04
California is a great state for families to relocate to, with plenty of attractions and activities that cater to every family's interests. From its stunning beaches, national parks and forests, bustling cities, and cultural diversity.
For outdoor enthusiasts, there are endless camping, hiking, biking, skiing, and snowboarding opportunities in the Sierra Nevada Mountains.
Families can also explore the many state parks, including Yosemite National Park, which is home to some of the most breathtaking scenery in the country.
The culture and entertainment options are equally impressive. With world-class museums like The Getty Museum in Los Angeles or The Exploratorium in San Francisco; theme parks such as Disneyland Resort or Universal Studios Hollywood; plus all kinds of music concerts from rock bands to classical orchestras – California has it all!
#23. Hawaii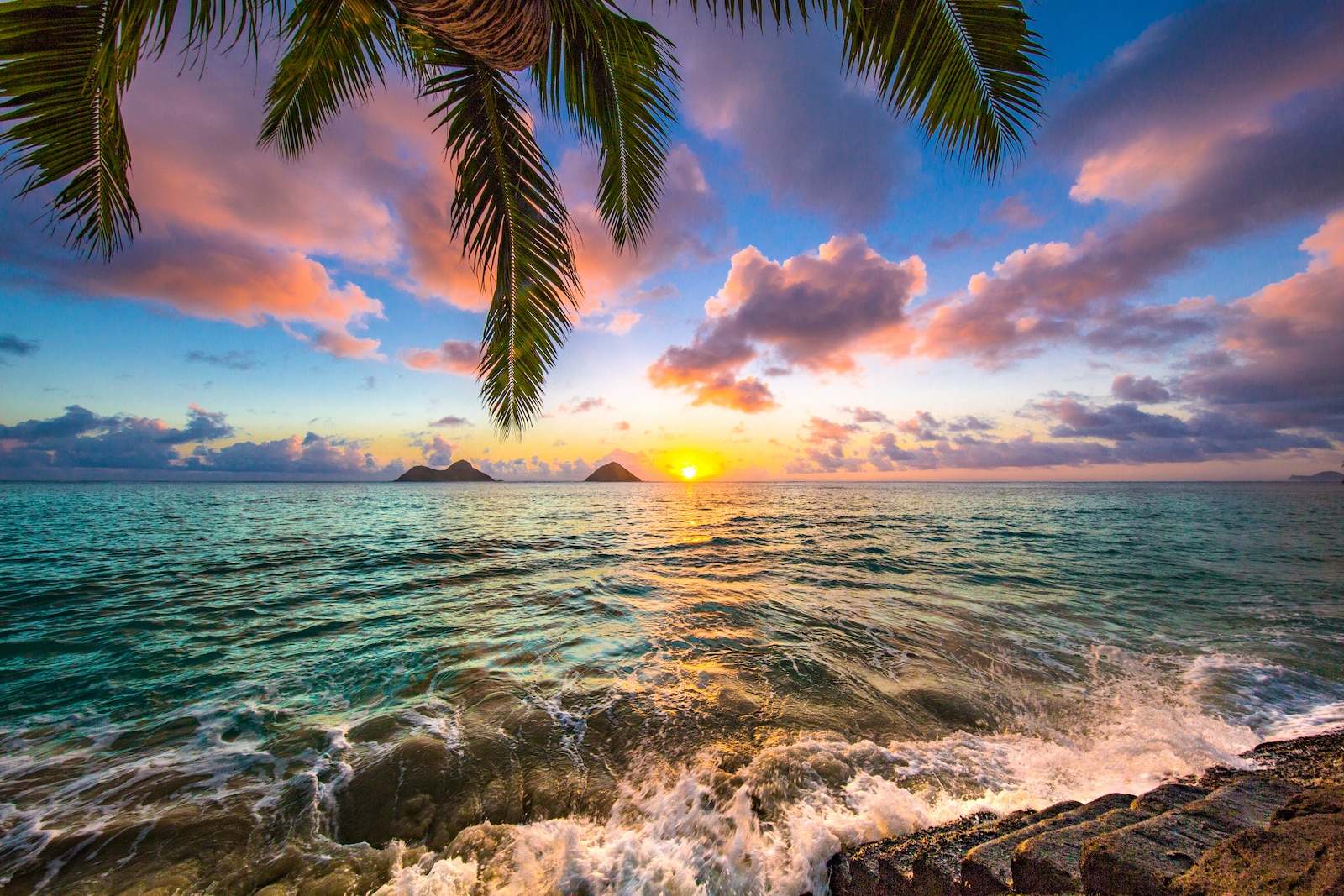 Score: 51.36
Are you ready for a change? It may sound far-fetched, but moving to Hawaii offers families the unique opportunity to break away from everyday life and experience something different.
With gorgeous white sand beaches and vibrant culture, its no wonder why many parents are becoming intrigued with taking their family to one of nature's paradises.
Unfortunately, for most families, a dream move to Hawaii will remain a dream. Despite it scoring well, housing and the cost of living puts it well beyond the reach of all but the most wealthy families.
#24. Oregon
Score: 50.55
Oregon is an ideal state for families looking to relocate. From its stunning natural beauty to the vibrant cities and towns that dot the landscape.
With a high quality of life and plenty of activities to keep you busy, it's no wonder why so many choose Oregon as their new home.
The cost of living in Oregon is also relatively low compared to other states, making it more affordable for growing families.
Plus, plenty of outdoor activities can be enjoyed year-round – from hiking and camping in the summer months to skiing and snowboarding during wintertime – ensuring your family will never be bored!
#25. Montana
Score: 50.49
Montana, the Big Sky State is an incredible place full of adventure, rural beauty, wide open spaces, and plenty of outdoor activities to keep the whole family entertained.
Whether you're looking for low-cost living or ready to start the next chapter in your life, Montana offers something for everyone.
With spectacular views everywhere you turn and endless possibilities for exploration and growth, it's no wonder why so many families are relocating here from all corners of the world.
This article was produced by Mama Say What?! and syndicated by Career Step Up.
Featured Image Credit: Shutterstock / Aleksei Potov.